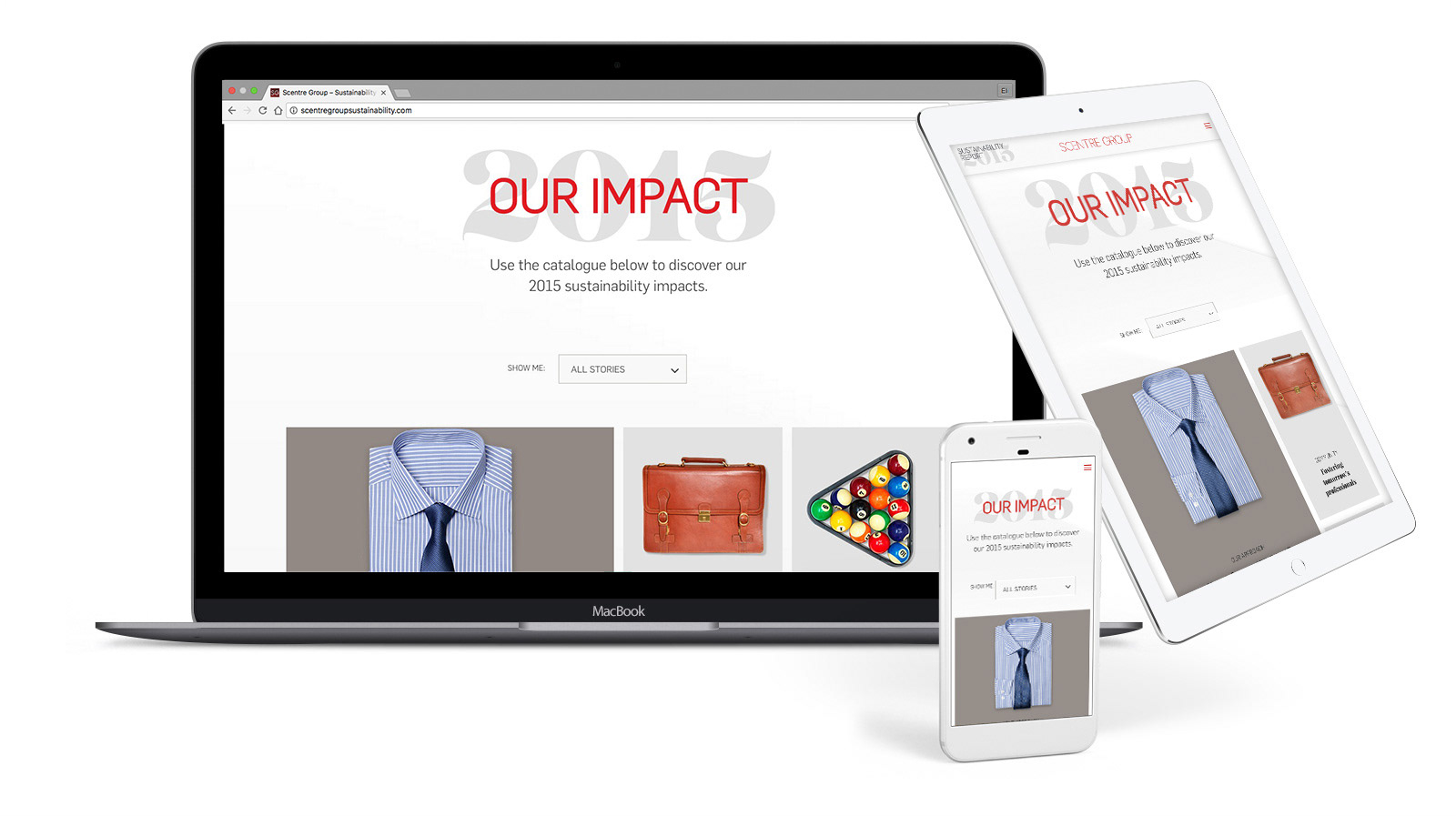 Sustainability needs creativity.

This campaign used the language of a high-end shopping catalogue to deliver Scentre Group's sustainability report.

A multi-platform digital report is matched with a PDF. It is tailored to the needs of different stakeholder groups with the online hub featuring sustainability.

The launch was  a huge success, with the CEO personally introducing the report and great feedback from general management, executive directors, co-owners and the general public.

"It's about seeing our business through the lens of our staff, our retailers, customers and our community. To continue to grow and make a difference in the future, our focus needs to be on a sustainable business model."